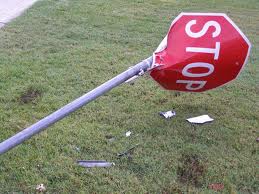 Even the pro-abortion American College of Obstetricians and Gynecologists (ACOG) abortion policy states: "The need for abortions . . . represents failures in the social environment and the educational system." It is naive to believe that this societal failure can be forcibly fixed via ham handed legislation such as what has been recently introduced by NY Governor Andrew Cuomo entitled the "Women's Equality Act." This kind of legislation ignores the reality that when a woman is faced with unplanned pregnancy the circumstances driving her to get an abortion represent the very opposite of patient autonomy and justice. Therefore physicians in good standing inherently understand that each unplanned pregnancy represents a unique ethical dilemma. The role of the physician at that point is to insulate the patient from coercive pressure empowering the woman by respecting true informed consent. Simply providing or referring for abortion because she asks for it not only turns the venerable profession of medicine into a heartless vending machine but also serves to enable the societal failures to which ACOG referred. True informed consent exists only after the woman has received all information about her options AND has the ability to refuse treatment (i.e. refuse the one option she thought she had, abortion). True patient autonomy exists only when the patient is able to make a fully informed choice consistent with her beliefs even if it represents the most difficult of choices (i.e. parenting). Medicine has a commitment not just to competence but even more importantly to care. Forcing physicians to provide abortion or abortion referrals represents neither competence in medical ethics nor care for the true autonomous decision-making ability of a fellow human being.
Abortion has been picked up by the government because the medical community refused to do so and with good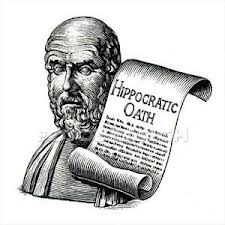 reason, the Hippocratic Oath ("I will not give to a woman an abortive remedy" Hippocratic Oath). And the Oath served to demonstrate the deeper reality of the purpose of medicine: To heal and maintain the health of the patient or patients depending on if she is pregnant. Those that practice medicine know that abortion fulfills neither of those two noble purposes. Politicians have more recently become emboldened to trespass into the profession of patient-centered medicine with legislation under the false guise of 'distributive justice.' It is only the good doctor that can understand this danger and speak out to protect not only his/her patient ("I will keep them from harm and injustice" Hippocratic Oath) but also the profession itself ("In purity and in holiness I will guard…my art" Hippocratic Oath).
Whatever a political body decides to do the brotherhood of the good physician will remain. Sign the Clinical Medicine's Statement of Ethics Protesting New York's abortion expansion bill.