In 2007 professionals engaged in women's reproductive health services identified a significant gap in the field: objective standards of care. After several years of research a concerned group of individuals in medicine, ministry, education and law gathered to formally organize the Commission for Reproductive Health Service Standards (CRHSS) in 2010. At that time, the passage of the Patient Protection and Affordable Care Act (Obamacare) with its emphasis on population-health objectives made the need for a renewed commitment to traditional medical ethics in the doctor-patient relationship even more apparent.
The Commission set to work understanding and interpreting the principles of traditional medical ethics for specific standards of practice in reproductive health. This foundational research led to the development of the CRHSS Ethics Manual, which was submitted to physicians across the nation in clinical practice and academia for review. The Manual has been found appropriate, accurate, and necessary for the continued autonomy of the medical profession and the protection of patient autonomy.
The Commission and its Physicians Code of Conduct provide a place for physicians of conscience to stand together on a common code of ethics which upholds the primacy of the doctor-patient relationship, allowing the medical community to maintain control over its own profession.
Objective
The Commission for Reproductive Health Service Standards exists to identify, interpret and promote traditional medical ethics in women's reproductive health.
Endorsement
I commend the work of this commission highly to physicians who seek to practice medicine with integrity in the field of reproductive health. The emphasis on the recruitment of physicians to participate actively in the application of proper ethical ideals and practices working directly with women in the course of an unplanned pregnancy are commendable.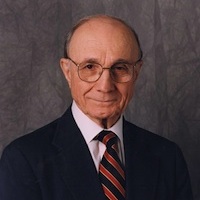 Edmund D. Pellegrino, M.D., M.A.C.P., Former Chairman of the President's Council on Bioethics; Senior Research Scholar at the Kennedy Institute of Ethics; Professor Emeritus of Medicine and Medical Ethics at Georgetown University
Founding Board Members
Robert Davey, MD, FACOG
Nicholas DiFonzo, Ph.D.
Michael Gastin
James R. Harden, M.Div.
Dorothy Wallis, M.Div.