The Commission for Reproductive Health Service Standards exists to identify, interpret and promote traditional medical ethics in women's reproductive health. The Commission's work has culminated in a book, now available as a free download below.
Ethical Theory and Pertinent Standards in Women's Reproductive Health
The Foundational CRHSS Medical Ethics Manual
Endorsement
I commend the work of this commission highly to physicians who seek to practice medicine with integrity in the field of reproductive health. The emphasis on the recruitment of physicians to participate actively in the application of proper ethical ideals and practices working directly with women in the course of an unplanned pregnancy are commendable.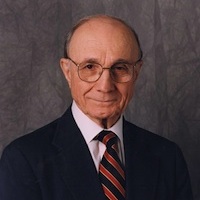 Edmund D. Pellegrino, M.D., M.A.C.P., Former Chairman of the President's Council on Bioethics; Senior Research Scholar at the Kennedy Institute of Ethics; Professor Emeritus of Medicine and Medical Ethics at Georgetown University